Unique Restaurants in Savannah for Family Friendly Dining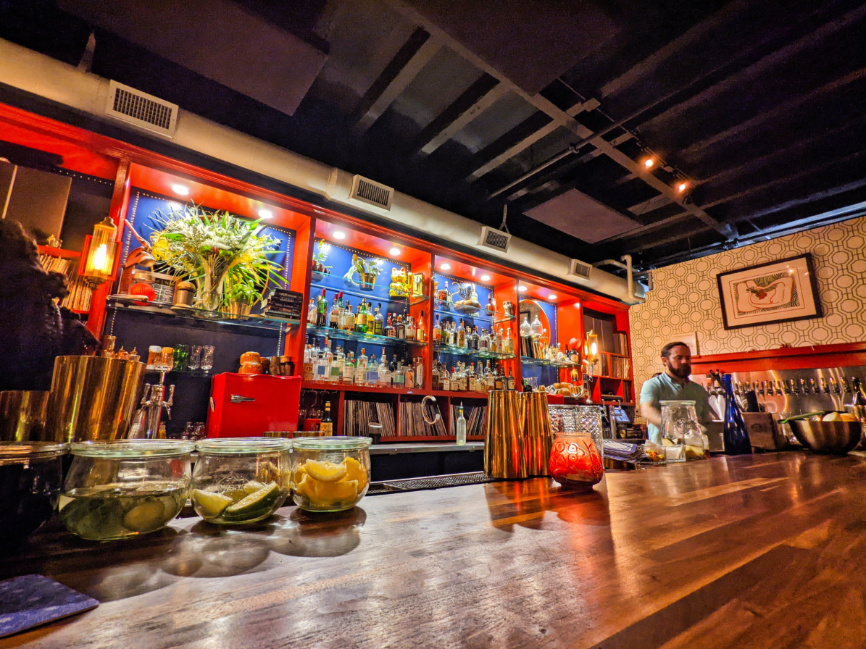 There are some wonderfully unique restaurants in Savannah, from traditional Southern cooking to historic dining with costumes. Check out our top picks for family friendly meals that showcase the character of Savannah.
If you're looking for unique restaurants in Savannah, Georgia, that are family friendly, you're in luck. This area is chock-full of great southern cooking and fusion restaurants that, each with its unique flavor, that are very welcoming to guests of all ages. Here are the best places to eat American and fusion foods around Savannah, focusing on downtown. In addition to lunch cafes and really great Asian restaurants, downtown and the historic district have great, unique dinner spots.
Regarding American-style restaurants, Savannah Downtown, Georgia, is burger heaven. With a lot of delicious options to choose from, it can be hard to decide which one to try first. Whether you're in the mood for a classic cheeseburger or something a little more unique, you're certain to find the ultimate spot for your taste buds.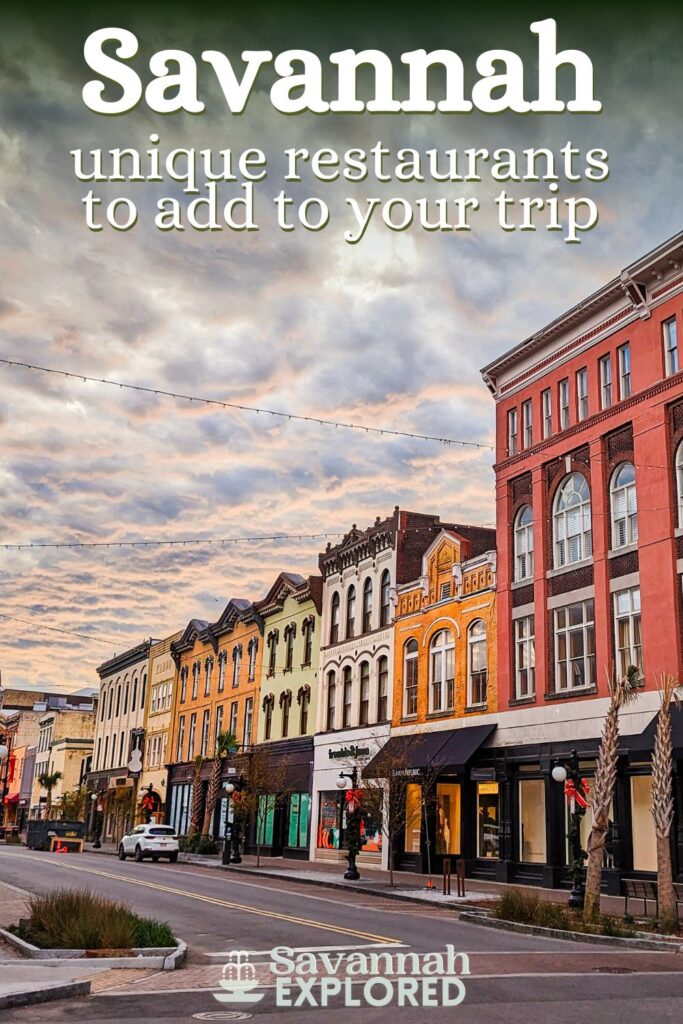 Favorite Unique Restaurants in Savannah
As we put together our list of unique restaurants in Savannah we love, we kept it to family friendly options. There are so many more unique dining experiences, from historic dining at the Pink House to soulful fine dining at Alligator Soul, but we've saved those for another article. In the meantime, feel confident with any of these picks for unique dining that's good for the whole family.
Mrs Wilkes Dining Room
A totally Savannah staple, Mrs. Wilkes Dining Room is a unique experience with PERFECT southern cooking. Community tables which require you to sit with strangers and share a meal, and for being one of the most well established restaurants in the Hostess City of the South, Mrs. Wilkes Dining Room embodies everything you'd expect to find. Located between Pulaski and Chatham Squares, it's not hard to find.
Served family style, you'll find fried chicken, okra, meatloaf and everything else that makes Southern cooking so delicious. The collard greens! Plan to get there when they open at 11:00 am if you want to enjoy a meal. They are only open Monday through Friday from 11:00 am to 2:00 pm.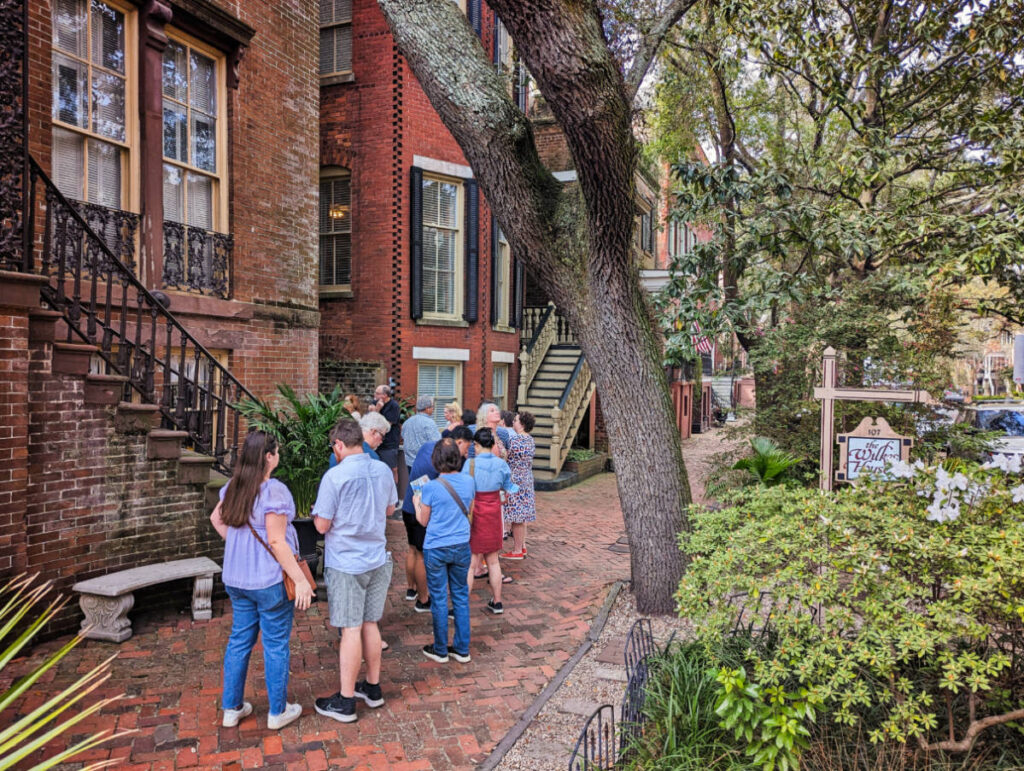 Yatai Ramen + Yakitori
Yatai Ramen and Yakitori is one of our favorite restaurants in Savannah, and not just when we're talking about great Asian restaurants downtown. This isn't your typical Asian fusion restaurant, but is full of Anime art and awesome food. Located just off Bay Street, it's in a great spot and is easy to stop in for lunch or dinner. My favorite ramen is with shoyu and chicken, but the leek dumplings are delicious too!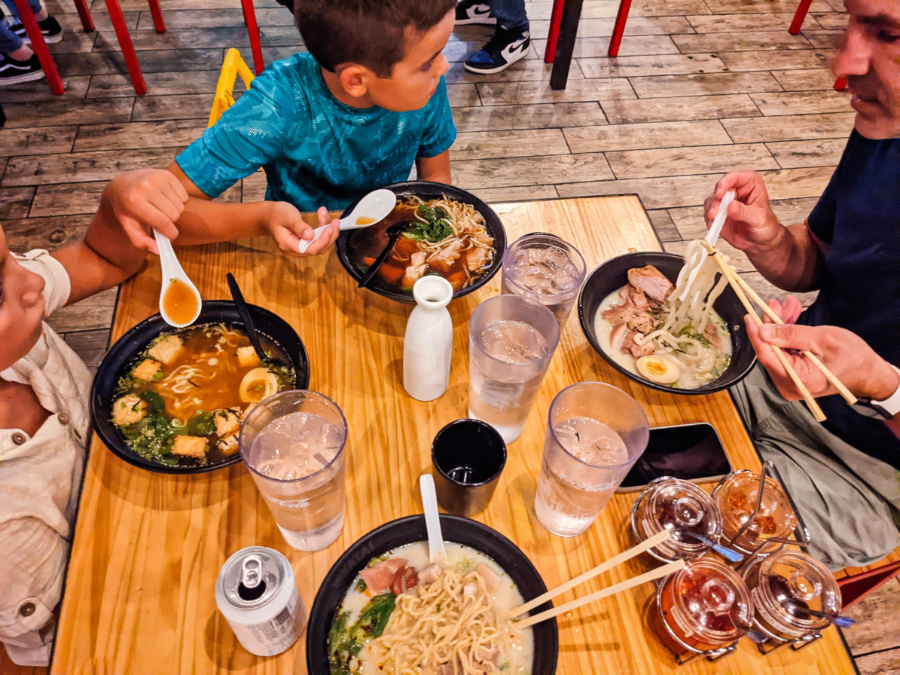 Ta Ca Asian Fusion & Sushi Bar
Ta Ca Asian Fusion & Sushi Bar is a restaurant located at the east end of Savannah's Historic District. The restaurant offers a unique dining experience, focusing on Asian fusion cuisine and sushi. The menu features a variety of traditional and contemporary dishes, making the blend a truly unique option when it comes to Savannah dining. Ta Ca Asian Fusion & Sushi Bar is a popular destination for locals and visitors to Savannah.
Vic's On The River – a Unique Restaurant with Savannah Character
Vic's On The River is a trendy spot with a menu that features locally sourced seafood and produce. I think Vic's location just above Factors Walk is really cool, making it a unique restaurant in Savannah. The outdoor patio/deck is directly above the historic merchants' alley and you're surrounded by giant live oak trees. Their shrimp and grits are a must-try, as is their grilled Mahi mahi. Finish your meal with a slice of their key lime pie.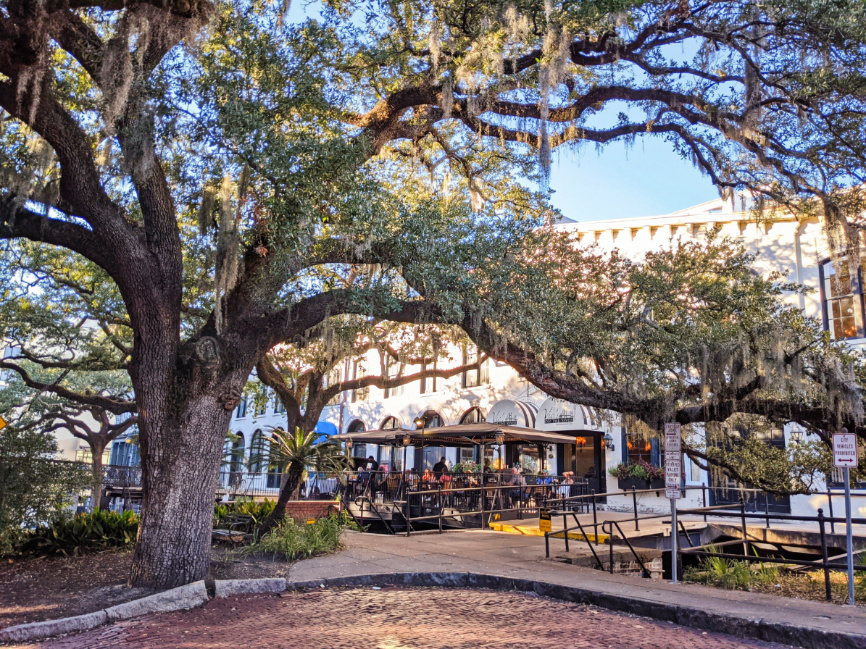 Wyld Dock Bar
Wyld Dock Bar is the ideal place to get a delicious burger or super fresh fish right on the water… but not on the Savannah riverfront. The Wyld Dock Bar is actually a great, unique restaurant to add to your visit to either Wormsloe Historic Site (the amazing tree tunnel) or to a trip out to Bonaventure Cemetery. It's located in the low country area of Savannah called Thunderbolt.
Their burgers are made with fresh, local beef and topped with all sorts of delicious goodies. If you're feeling adventurous, try their "Wyld" burger, which comes topped with bacon, avocado, and jalapeños. Trust us – it's worth it!
Betty Bombers – TOP PICK for Vintage Dining
Betty Bombers is a restaurant located just south of Forsyth Park on Bull Street. Known for its delicious food and vintage atmosphere the restaurant's WWII vibe makes it perfect for a night out or a fun afternoon with kids or grandparents. It's one of the more unique restaurants in Savannah. The menu is what I like to call Hardcore American. Like, it's sandwiches and hot dogs, milk shakes and freedom fries. And the fact that Betty Bombers in located in the old VFW building, that just adds to the American wartime nostalgia.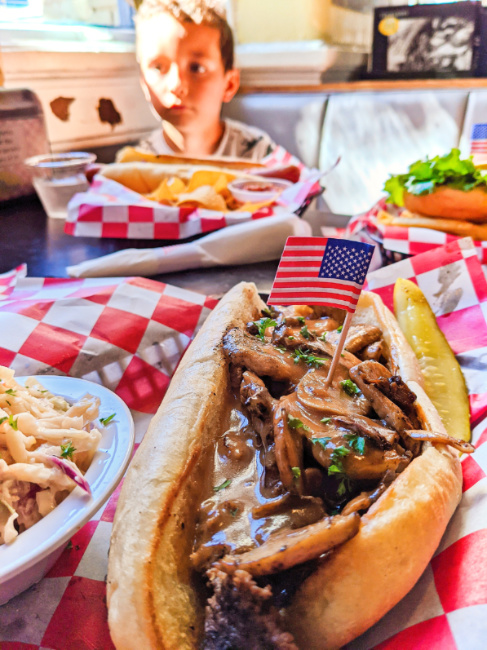 Tubby's Tank House
Tubby's Tank House is a classic Southern low country restaurant known for its great drinks and seafood. It's also located in the Thunderbolt area of Savannah, very near the Wyld Dock Bar. The menu features all your favorite bar foods like shrimp, wings, nachos, and burgers. Order the "Tubby Burger" – it comes topped with chili, cheese, onions, and jalapeños. The real gems here though are the fried or boiled shrimp. Heck, get the low country platter and you'll get the best of all the goodness.
Note: Tubby's Tank House doesn't have a low country boil like a lot of places because they do things a bit differently, but you'll love it just the same.
The Pirate's House – Uniquely History and Fabled Restaurant
This historic restaurant is one of the most popular and truly most unique places to eat in Savannah. Every room in this historic mishmash building has a legit pirate story, with coastal Georgia's Blackbeard legends weaving their way through it all. Yes, this place is really cool to eat with kids, but it's also great for adults.
The Pirate's House serves traditional Southern fare like fried chicken, shrimp, and grits. Be sure to try their famous rum cake for dessert! The food is pretty good, which we didn't expect because of the theatrics of people in costume and the legends of pirates swirling about the restaurant, but it really is delicious.
Cha Bella
This next unique Savannah restaurant makes the list for two reasons: 1.) because their food is all grown/from within driving distance of the restaurant and 2.) because I want to live in a space like Cha Bella's building. Located at the far east end of downtown near the Pirate's House, Cha Bella has a multi tiered indoor/outdoor dining room/patio. It's beautiful and so unique!
Cha Bella is a farm-to-table restaurant that offers yummy comfort food. Some of their menu items are made with grass-fed beef, and some are topped with all sorts of fresh, locally sourced toppings. Be sure to try their garlic whipped potatoes – they're some of the best in town!
Fire Street Food
Fire Street Food has been a popular spot for locals and tourists in Savannah's Historic Downtown District for a while now. While it's not a unique restaurant in terms of having a strange and unusual element, what make it different is how well it fuses Asian street foods with American standards. Fire Street Food specializes in street, Thai, and other traditional American comfort foods with a twist. The restaurant's most popular dishes include Pad Thai, which is made with chicken, flat rice noodles, eggs, scallions, bean sprouts, peanuts, and lime. Other amazing items on their menu include the grilled chicken sandwich, the crispy wings, and the bubble teas.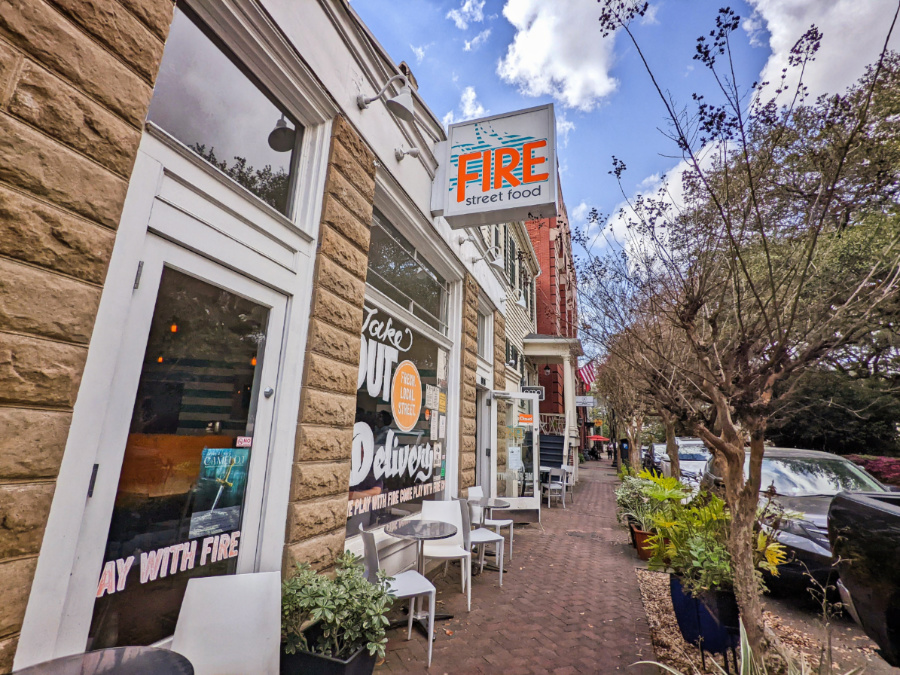 B&D Burgers on West Congress Street
B&D Burgers on West Congress Street in Savannah is the perfect place to enjoy a delicious burger in a unique setting. Located on Broughton Street in the busiest part of downtown, B&D is a Savannah staple. They actually have four locations around town, which is not normal for a burger joint here. The burgers are made with fresh, local ingredients and cooked to perfection. "But what's unique about a burger restaurant?"
Two things: the first is that, like I said, we don't have a ton of burger places here in Savannah, and the second is that where else can you get a burger that's as southern as B&D's Wormsloe Burger, loaded with pimento cheese and fried green tomatoes? Exactly.
---
There are tons of great spots to eat in Savannah, Downtown GA! Whether you're looking for a casual bite or something more upscale, there's sure to be something here that will suit your taste buds and that offers a unique, truly Savannah restaurant experience. So what are you waiting for? Get out there and start eating your way through town!
If you have additional unique Savannah restaurants you think should be included, please let us know by leaving a comment or you can send us a note. We're always happy to share more!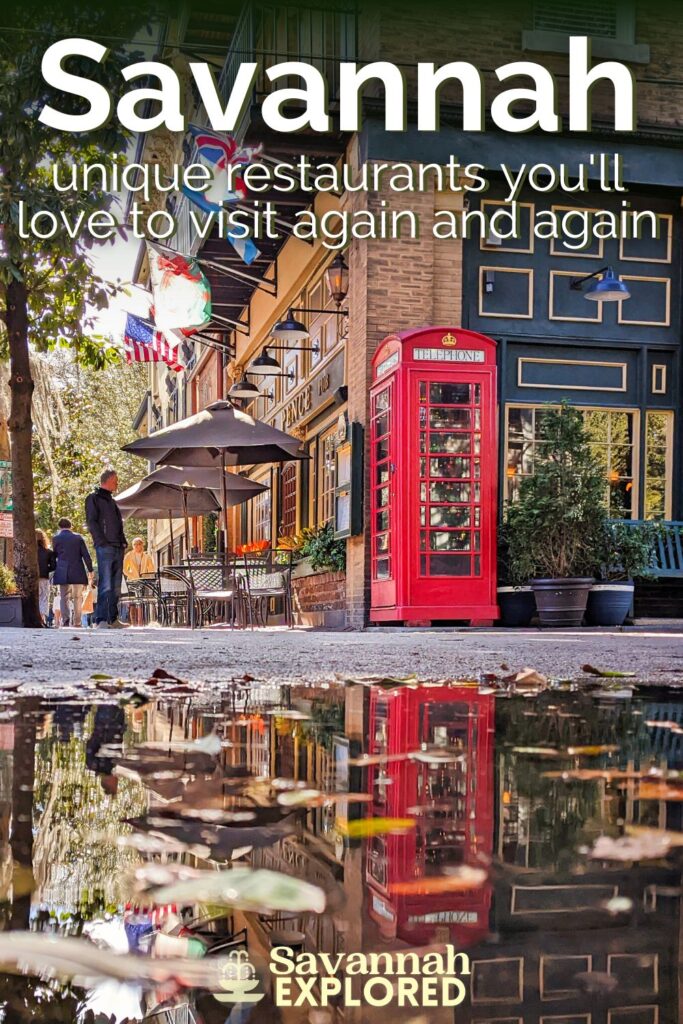 Looking for other types of restaurant recommendations? Check out some of these other options around Savannah:
By now you've probably realized that we really enjoy the food scene in Savannah. From

---

Savannah is a city known for its lush oak trees, cobblestone streets, and beautiful squares.

---

208 Wine Bar 208 Wine Bar is a unique bar and distillery located in downtown

---