Savannah is a city known for its lush oak trees, cobblestone streets, and beautiful squares. But there's more to savannah than just history – the downtown area is home to some of the best bars and distilleries in the state. From distilleries to cocktail lounges, there's something for everyone in this eclectic part of Savannah. The bars and distilleries here are unlike any other country and offer a unique experience you can't find anywhere else. Each bar and distillery has its unique vibe, so be sure to check them all out!
Savannah, Georgia, is a delightful Southern city known for its antebellum architecture and epicurean delights. While the downtown area is loaded with tourist traps, a few hidden bars and distillery gems are waiting to be discovered. If you're a traveler or foodie looking for a good time, Savannah Downtown is the place to be! Here's a quick background about some of the popular beverage spots downtown.
Savannah Breweries and Beer Spots
Crystal Beer Parlor
Crystal Beer Parlor is a cozy American bistro and bar located in downtown Savannah's century-old former grocery store. They offer an extensive food and beer menu with something for everyone to enjoy. Their most popular items include burgers, wings, and nachos. They also provide a variety of beers, including their signature Crystal beer. The bar and distillery are unique in using only locally sourced ingredients to create their products. This makes for a truly unique experience for all who visit.
Location: 301 W Jones St, Savannah, GA 31401
Service Brewing Co.
Service Brewing Co. is a veteran-owned craft brewery in downtown Savannah, GA. The brewery features a selection of year-round, seasonal, and small-batch beers and a full food menu. The brewery's bestsellers include the Palmetto Pale Ale, Lowcountry Lager, and Coastal Empire IPA. The brewery also features a distillery, which produces a variety of spirits, including vodka, rum, and whiskey. Service Brewing Co. is a great place to relax and enjoy a delicious meal and handcrafted beer or spirit.
Location: 574 Indian St, Savannah, GA 31401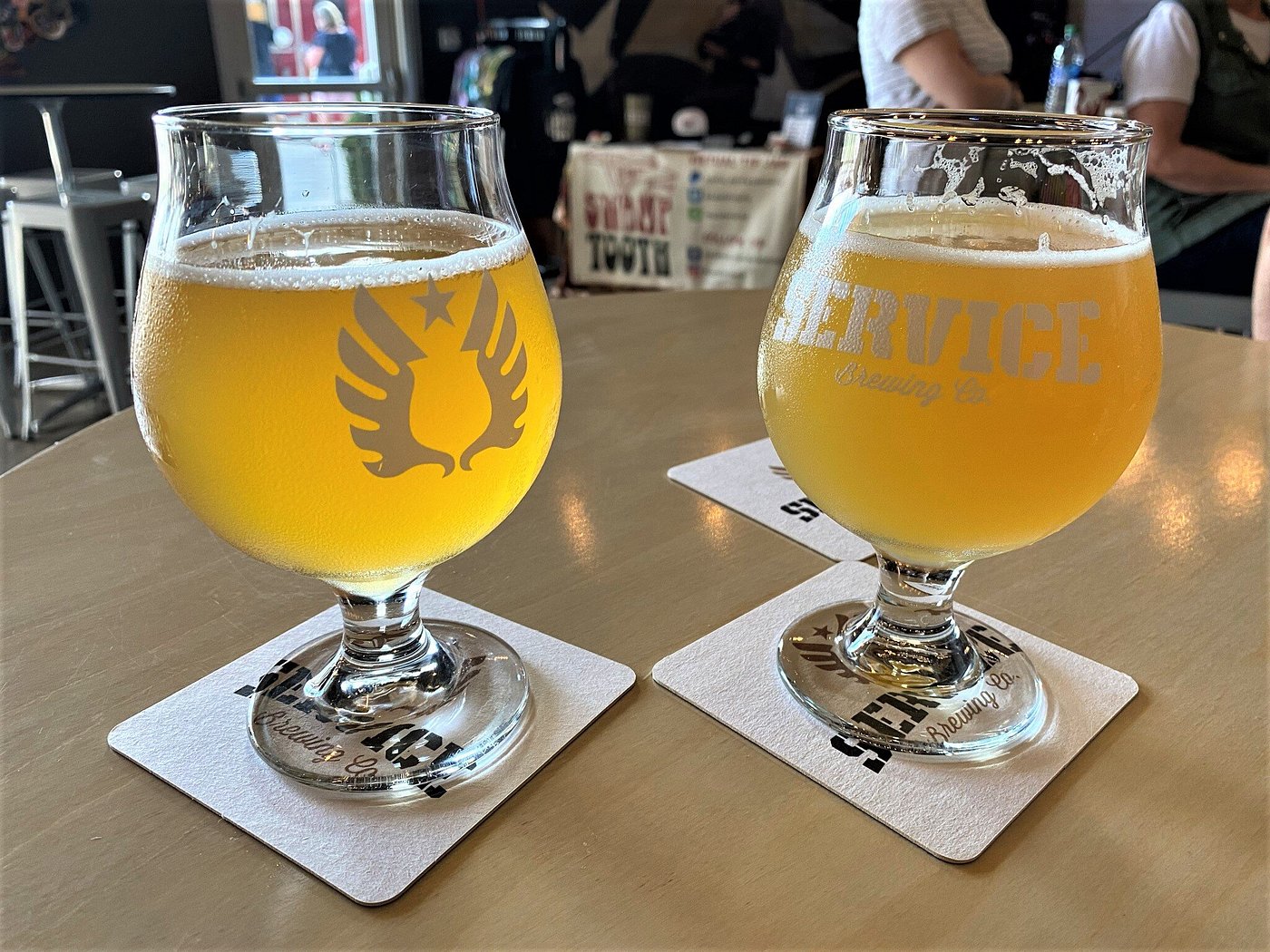 Moon River Brewing Company
Moon River Brewing Company is a local brewery and restaurant in downtown Savannah, Georgia. They provide a variety of craft beers on tap and a full menu of American food. Their beer garden is one of the biggest in the city, and their distillery is also available for tours. Moon River Brewing Company is one of the most popular places to eat and drink in Savannah, and its beers are some of the most sought-after in the city.
They offer a variety of IPAs, stouts, porters, and other beer styles, all brewed on site. Their food menu includes burgers, sandwiches, salads, and appetizers, all made with fresh ingredients. Their distillery offers tours of the facility and tastings of their spirits. Moon River Brewing Company is the perfect place to go for a night out with friends or for a casual meal. Whether you're looking for a delicious beer or a tasty meal, Moon River Brewing Company has something for everyone.
Location: 21 W Bay St, Savannah, GA 31401
Savannah Distilleries to Visit
New Realm Brewing & Distilling Co.
New Realm Brewing & Distilling Co. is a historic bar and distillery located in downtown Savannah, Georgia. They offer a variety of fine food and drinks, including craft cocktails made with their own house-made spirits and a selection of beer brewed by New Realm's Georgia-based brewery. The company also offers a unique experience in that they are one of the only places in Savannah that offer both brewing and distilling under one roof. Some of their bestsellers include their house-made beer and spirits and their signature cocktails made with fresh, local ingredients. Whether you're thinking of a sumptuous meal, a refreshing drink, or a unique experience, New Realm Brewing & Distilling Co. is the perfect place to visit in Savannah.
Location: 880 Island Park Dr, Charleston, SC 29492
Ghost Coast Distillery
Ghost Coast Distillery is open for tours at its home in the vibrant Downtown Savannah. Come see how they make some of the South's finest craft spirits. They offer a variety of food and beverages, including our famous Southern Sweet Tea vodka, handcrafted cocktails, local beer, and wine. Their bestsellers include the Ghost Coast Mule, made with their signature vodka, and the Savannah Sunrise, a refreshing mix of orange juice, grapefruit juice, and our peach-flavored vodka. They also offer a variety of tour packages that include tastings, distillery tours, and cocktail-making classes. Whether you're a local, visitor or tourist, you are welcome to experience the best of what Ghost Coast Distillery has to offer!
Location: 641 Indian St, Savannah, GA 31401
There are plenty of watering holes and distilleries to choose from, each with its own unique atmosphere and flavor. So make sure you research before visiting – it can be tough to decide where to go! But rest assured, no matter which bar or distillery you choose, you will surely have a great time. If you're looking for lively nightlife and some delicious cocktails, Savannah is definitely the place to be. With so many bars and distilleries downtown, each one offers its own unique experience when it comes to drinking and having fun. Whether you're looking for a lively ambiance or something more low-key, there's definitely a spot for you in Savannah. So what are you waiting for? Be sure to check out these favorites – you won't regret it.