Can't-Miss Historic Sites in Savannah, Georgia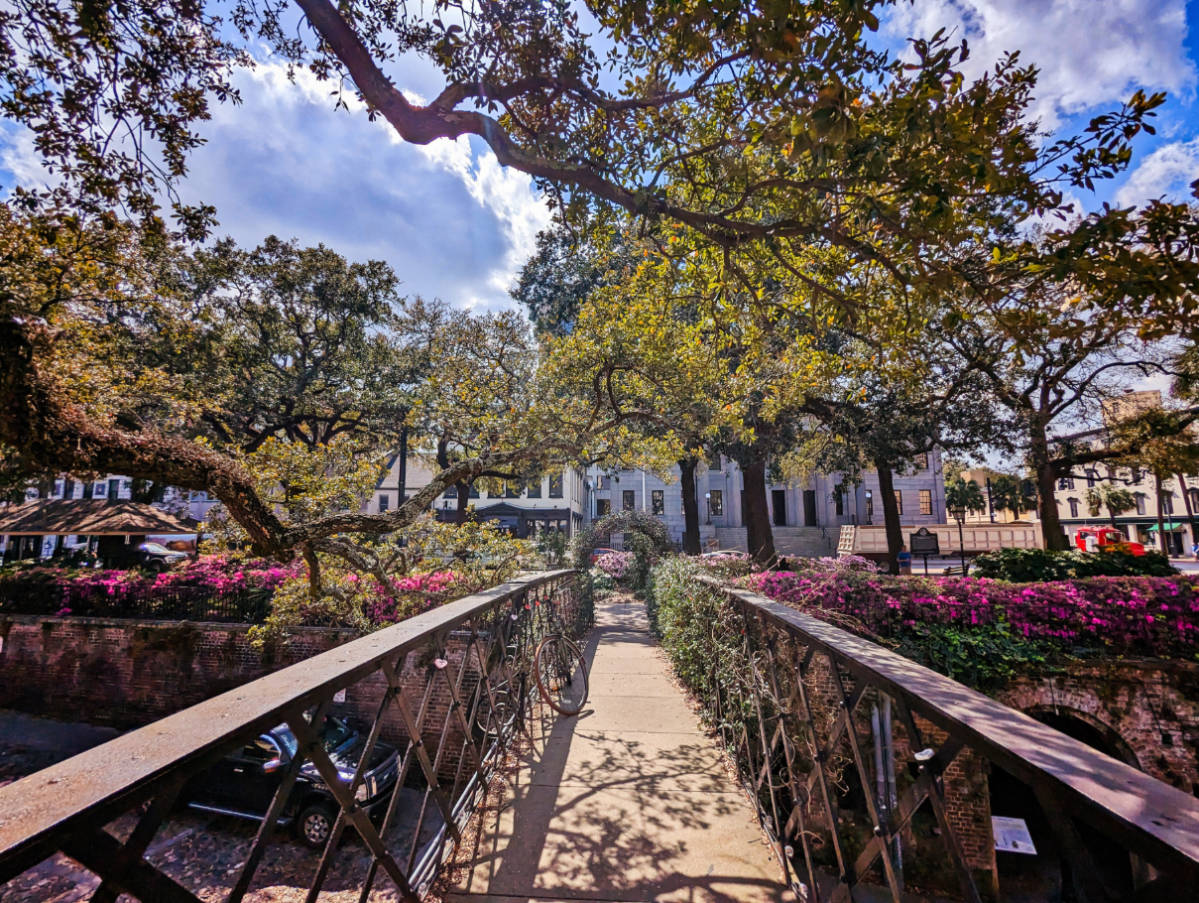 With so many historic sites, downtown Savannah is both a fascinating and educational place to explore. We've picked some of the best historic sites in town to help visitors understand the storied history of Savannah.
To visit Savannah and not try to see some its historic sites is just not even heard of. The downtown area and waterfront are two of the coolest Savannah neighborhoods and each is full of history and stories. With that, keep in mind that much of Savannah's historic sites are relating to Antebellum and a time when slavery was the way of the South, but we have more than that for you to experience.
Savannah is a fun, beautiful and unique place to visit because it has a rich history that spans more than two centuries. From Revolutionary War-era homes to antebellum mansions to 19th-century warehouses, there are countless historical sites to explore in downtown Savannah. The city is also home to a variety of unique shops, restaurants and galleries, making it the perfect place to find souvenirs or just explore and soak up the atmosphere. Savannah is a must-visit for any history lover or anyone looking for a unique and fun American city to explore!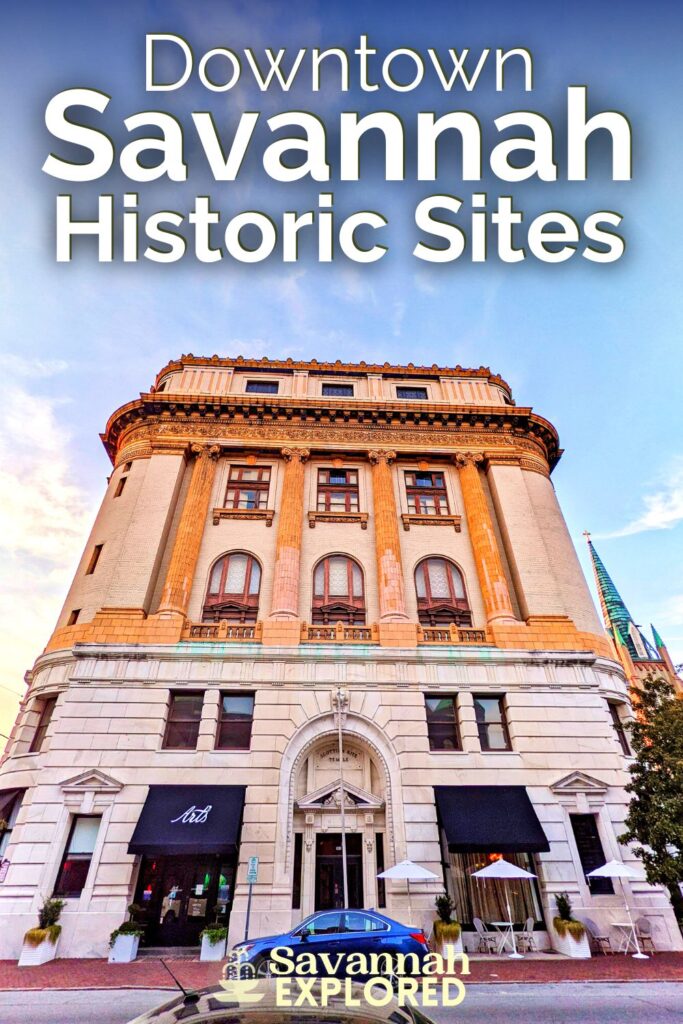 Quick History of Savannah
Few American cities can boast as much history and charm as Savannah, Georgia. Founded in 1733, Savannah was the first colonial capital of Georgia and played an important role in the American Revolution and the Civil War. Today, the city's historic downtown district is a National Historic Landmark District and a major tourist destination. If you're planning a visit to Savannah, be sure to add these top historic sites to your itinerary!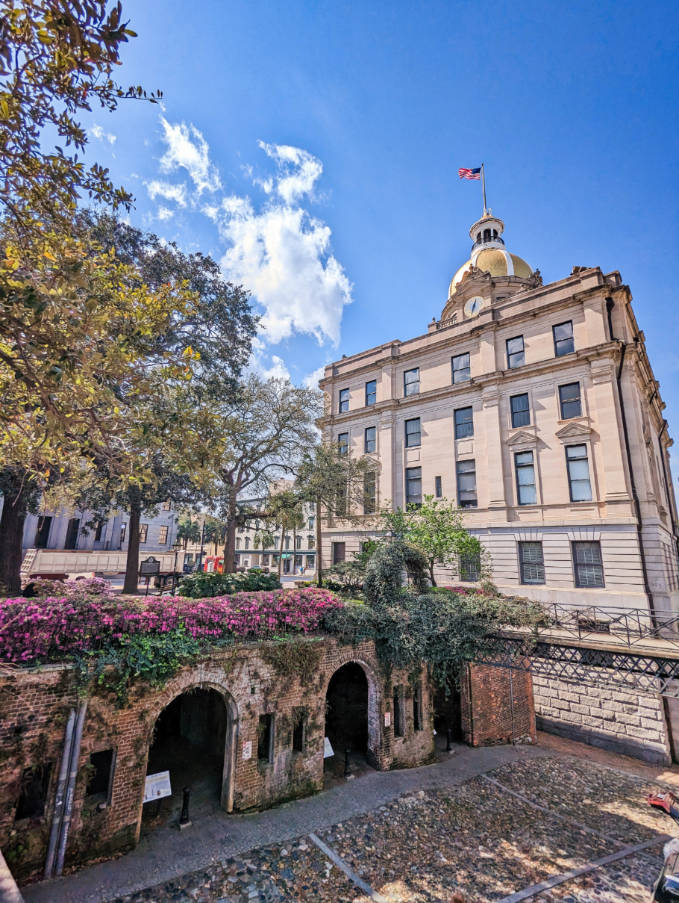 What is "Antebellum"?
You'll see the term "Antebellum" quite a lot when you read about Savannah's historic sites or history of The South in general. Antebellum is the euphemism for the period of American history after the Revolutionary War and before the Emancipation Proclamation (governmental end of slavery). Things to watch for when you're visiting any sort of historic site from the Antebellum period:
glamorization of plantation life / slave ownership
whitewashing slavery, ie: calling enslaved people servants or stating that they were treated well or "like family"
references to "servants quarters" instead of using the terms of slavery
making light of "breeding" or going "to market"
The reason I call these terms and practices out is because I've seen and heard each one while visiting historic sites, both in Savannah and through the southern states. It's important to acknowledge the awful parts of American history, but to be honest and transparent in doing so.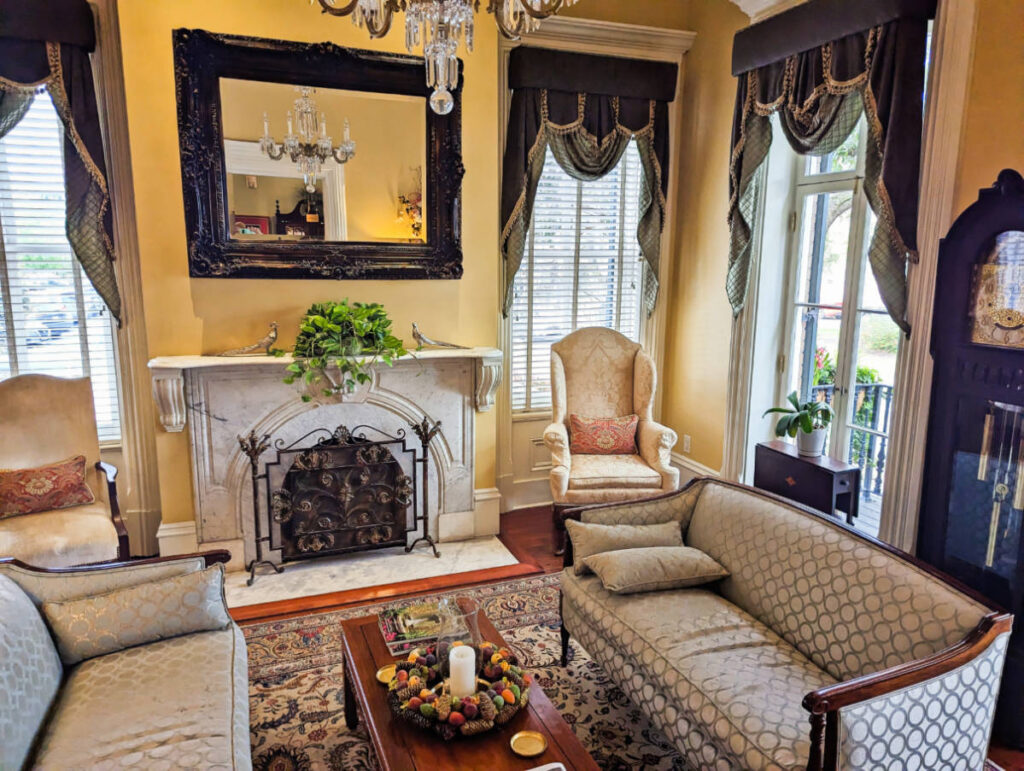 11 Historic Sites in Downtown Savannah To Visit
As you plan your time exploring downtown Savannah, try to visit two or three of these interesting historic sites. At the end of this article there is a map with everything plotted on it, so be efficient and you may be able to visit some that are near one another. If you stretch into the Historic and Victorian Districts (literally a block south) there are even more sites, so just follow your guy and enjoy learning and seeing the many beautiful squares in Savannah.
Owens-Thomas House Historic Site
One of the most popular historic sites in Savannah is the Owens-Thomas House & Slave Quarters. This early 19th-century house is a prime example of Regency architecture and is notable for its ornate cast iron work. The slave quarters on the property are some of the best-preserved in the city and offer a rare glimpse into the lives of enslaved people in antebellum America.
The Owens-Thomas House is a part of the Telfair Museums, so if you're visiting, use your same admission to visit the Telfair Academy and Jepson Center on the west side of the Historic District.
NOTE: when visiting a historic site that includes information or history of enslaved peoples, remember that this is NOT an Instagram moment and that even if you hear a reference to "servants" or being treated well, people owning people is not okay and no amount of whitewashing is acceptable.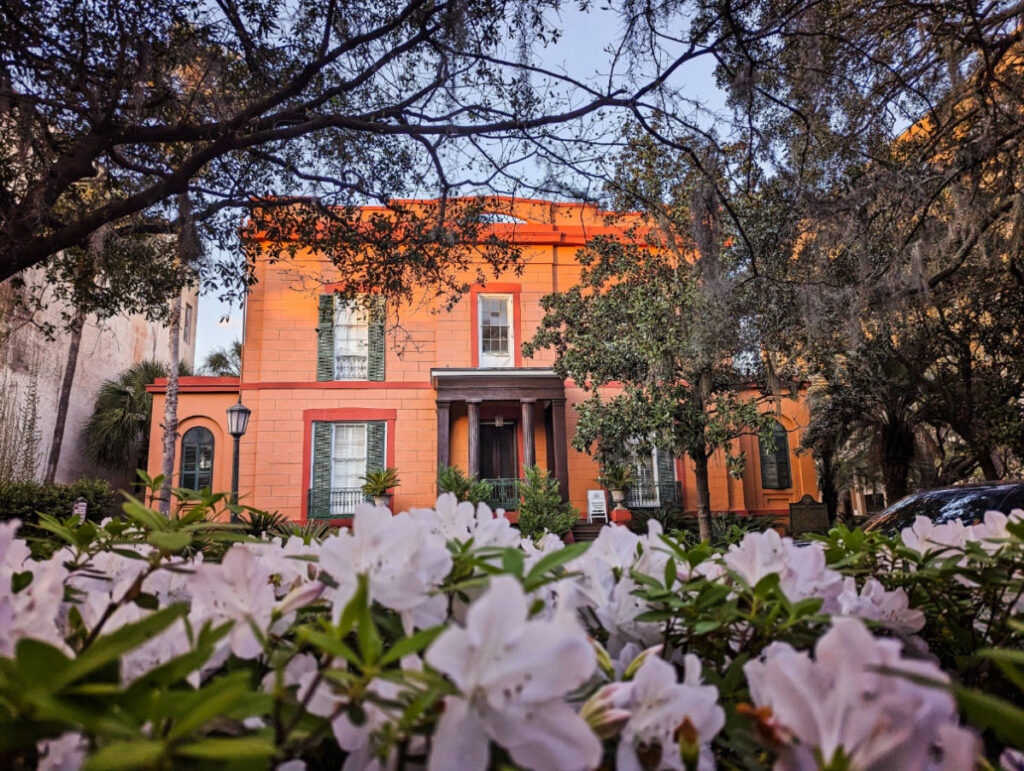 Juliette Gordon Low House
No tour of Savannah would be complete without a visit to the Juliette Gordon Low House, home of the founder of Girl Scouts of America. Low was born in Savannah in 1860 and lived in this Georgian mansion for much of her life. Today, the house has been preserved as a museum that tells the story of Low's life and work.
NOTE: you CANNOT purchase Girl Scout Cookies on property at the Juliette Gordon Low House or other Girls Scouts of America sites in downtown Savannah or the Historic District. This is tightly managed and you'll need to go to another neighborhood to find them. I really was hopin' though…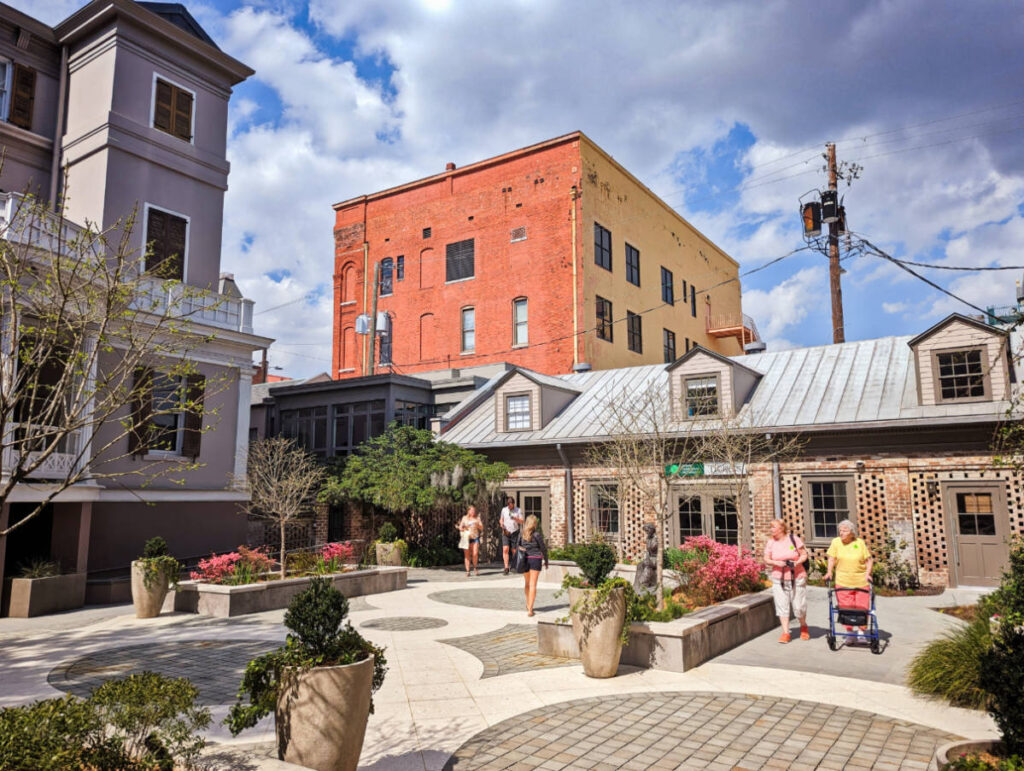 The SCAD Museum of Art
The SCAD Museum of Art is one of the newest additions to downtown Savannah's Historic District. The museum is housed in the oldest example of an antebellum railroad depot and features rotating exhibitions of contemporary art by SCAD students and faculty. The museum is also home to a permanent collection of more than 2,000 works of art, making it a must-visit for any art lover visiting Savannah.
Since this spot isn't too far from the Telfair Museums, it's an easy addition to an art-filled visit to Savannah. Other things to do right around the SCAD Museum of Art (SCADMOA) include the Georgia Railroad Museum, Ships of the Sea Museum and City Market.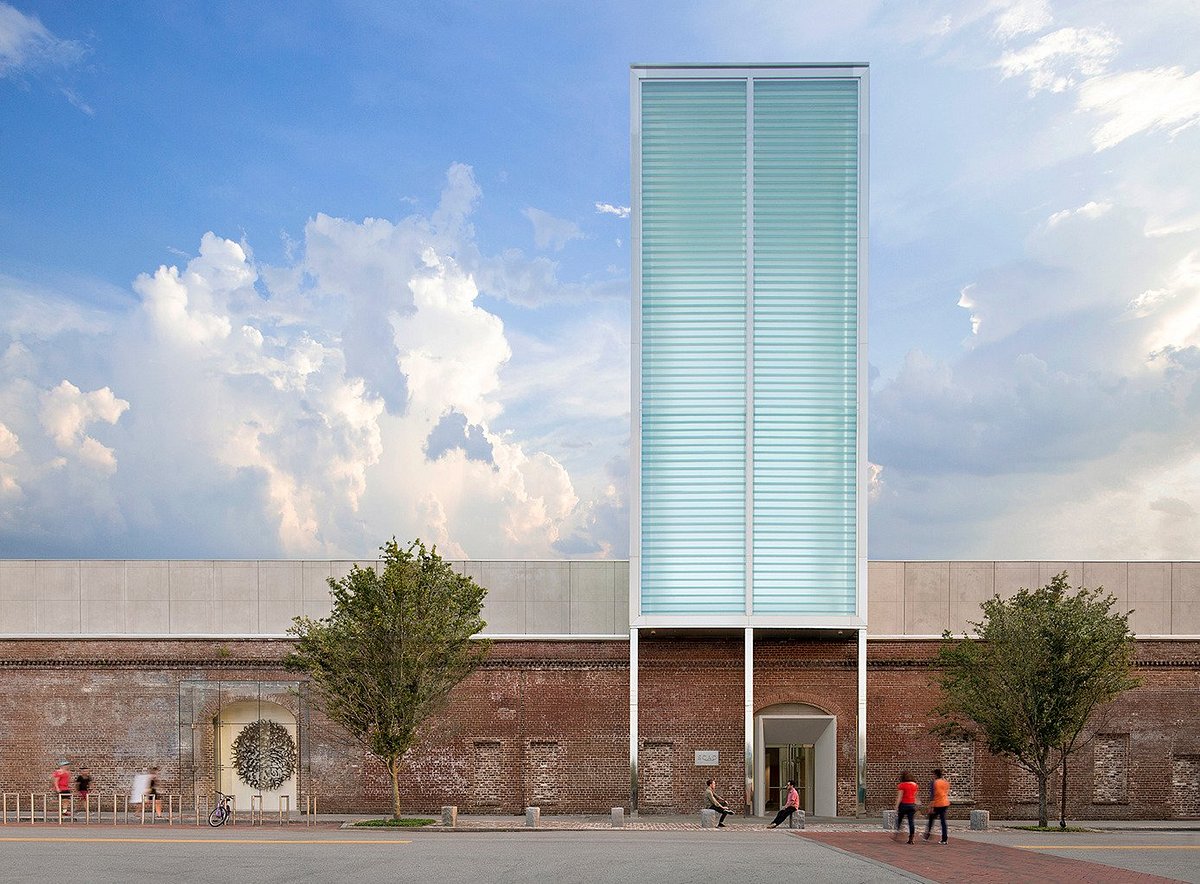 Georgia State Railroad Museum
Okay, this is just west of Downtown Savannah but it's still an easy walk and is very close to the SCAD Museum of Art. The Georgia State Railroad Museum is a part of the Coastal Heritage Society (like Old Fort Jackson) and is awesome for train-focused kids and adults.
For railroad enthusiasts, a visit to the Historic Railroad Shops & Equipment at Georgia State Railroad Museum is a must. Housed in a former Central of Georgia Railway complex, the museum features vintage restored locomotives, passenger cars, and freight cars as well as interactive exhibits on the history of railroads in the state of Georgia.
First African Baptist Church
The First African Baptist Church is one of the oldest African-American churches in the United States, having been founded in 1788. The church played an significant role in the Underground Railroad and the Civil Rights Movement, and today it is a National Historic Landmark. Visitors can tour the church and learn more about its history and see its beautiful sanctuary.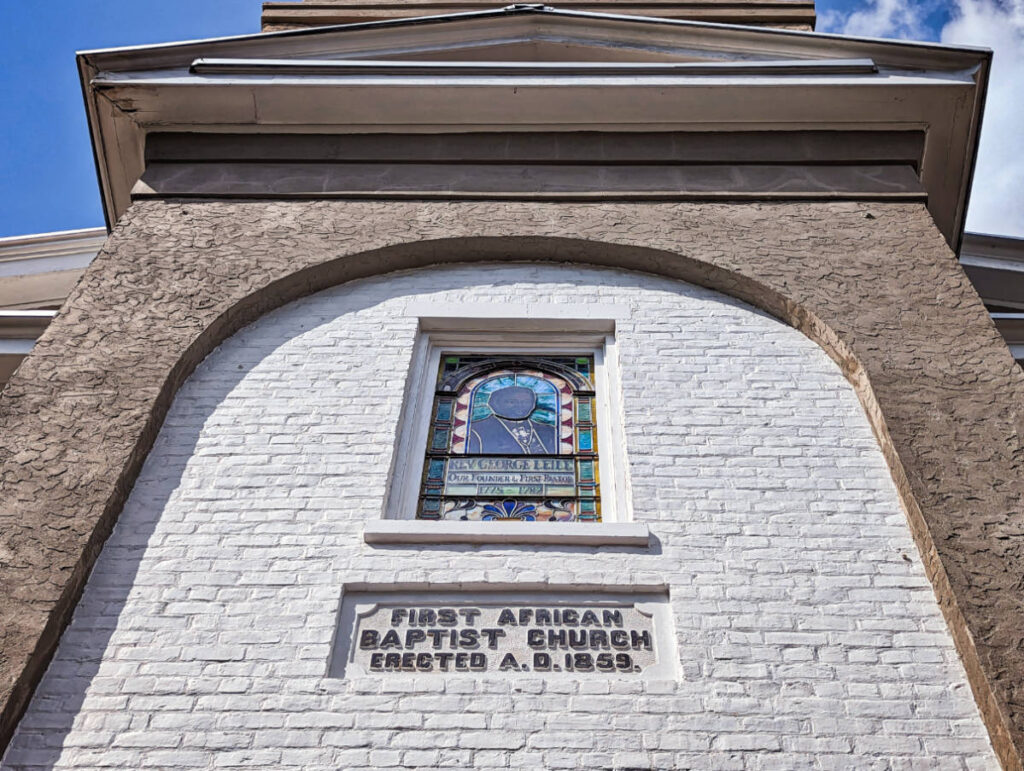 Andrew Low House Museum
The Andrew Low House Museum is another must-visit for any history lover visiting Savannah. The house was built in 1849 for cotton merchant Andrew Low and his family, and today it serves as a museum that tells the story of the Low family as well as the city of Savannah during the antebellum period.
This IS NOT a part of the Juliette Gordon Low Birthplace or the Girl Scout First Headquarters, but is pretty close by. If you want to have a Girl Scouts of America themed tour day, for sure add this to the list of sites to visit, but its history and stories aren't as GSA focused as you'll find at the main Girl Scouts locations.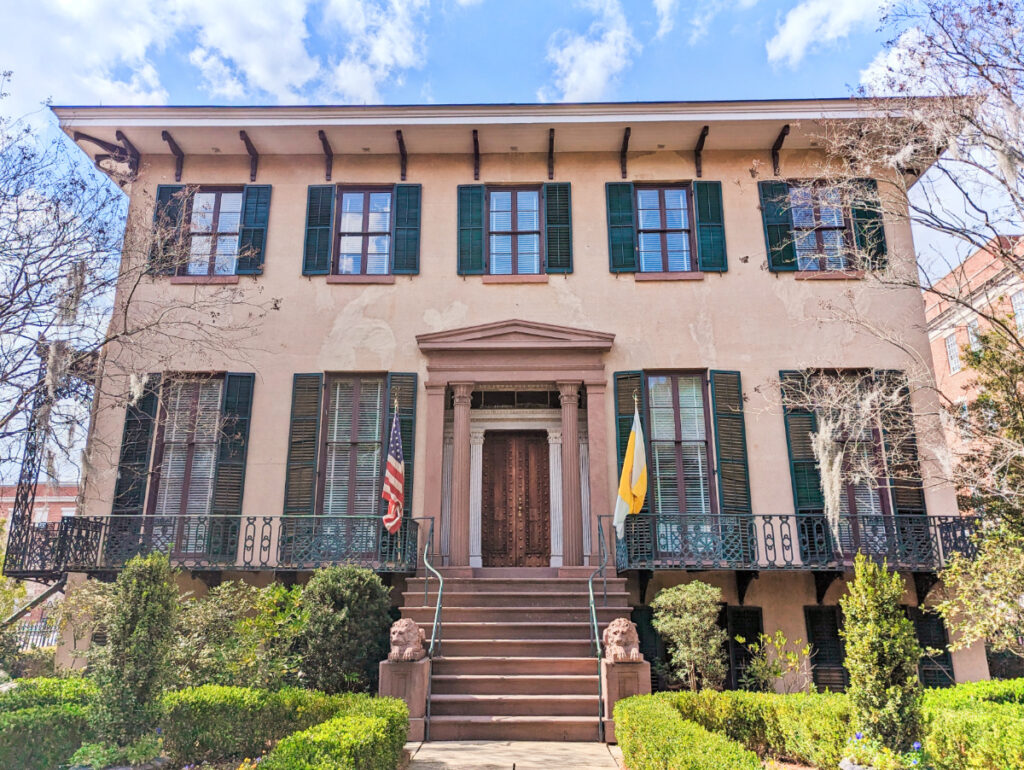 Old City Market
The Old City Market is one of the best places to find souvenirs and local goods in downtown Savannah. The market is located in a historic district and features a variety of shops and stalls selling everything from jewelry to art to clothing. Be sure to bargain with the vendors for the best prices!
Market at Factors Walk
Just off River Street is Factors Walk, a historic cobblestone lane lined with warehouses dating back to the 1820s when Savannah was one of America's busiest port cities. Today, the warehouses have been converted into shops, restaurants, and galleries, making Factors Walk one of downtown Savannah's liveliest areas. Be sure to stop by Market at Factors Walk for some unique dining and shopping experiences.
While today Factors Walk is much more the place to go for food and even historic inns, as you walk you can sense the history it holds. Savannah's riverfront was very industrial, and also a hub during the slave trade in the USA. While exchanging human lives and goods happened on the squares above and riverfront below, the alleys of Factors Walk we're integral to undermining the trafficking.
Note: if you do the Underground Tour of Savannah, you'll learn a lot about the Factors Walk area, as this was an important stop / hiding place as escaping enslaved people made their way north.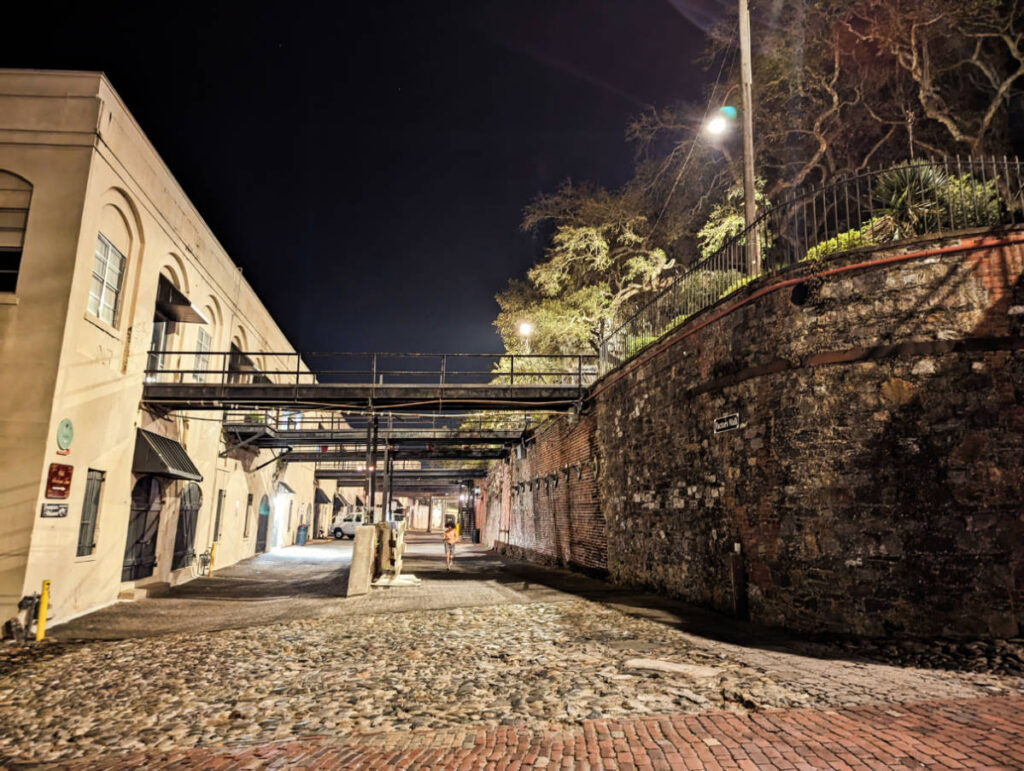 Davenport House Museum
The Davenport House Museum is a beautifully-preserved 19th-century townhouse that was once home to wealthy merchant Elias Davenport and his family. Today, the house serves as a museum that tells the story of life in early Savannah. Visitors can tour the house and see its original furniture and belongings, providing a rare glimpse into the past.
Also around the corner from the Davenport House is the Kennedy Pharmacy which houses a bit of a museum and the shop if you're looking to bring home anything representative of the downtown Savannah historic sites.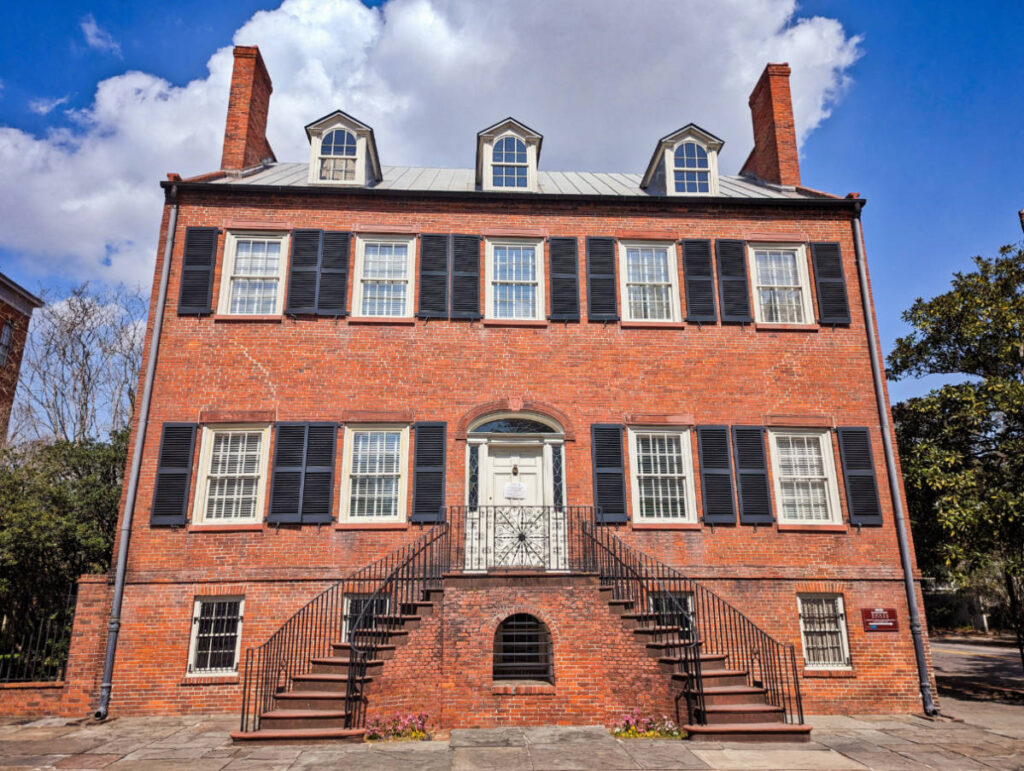 Favorite Historic Sites Outside of Downtown Savanah
If you've got a vehicle or want to rent a bike when you're here, there are some really interesting historic sites not too far from downtown Savannah. The closest points of interest we recommend are Old Fort Jackson and Bonaventure Cemetery.
Old Fort Jackson is just east of downtown and is THE place to go for living history and to hear all about army life during the Civil War. Bonaventure Cemetery in the Thunderbolt neighborhood is beautiful and is one of the first garden cemeteries in the South. Both are open daily, and Bonaventure is free to visit.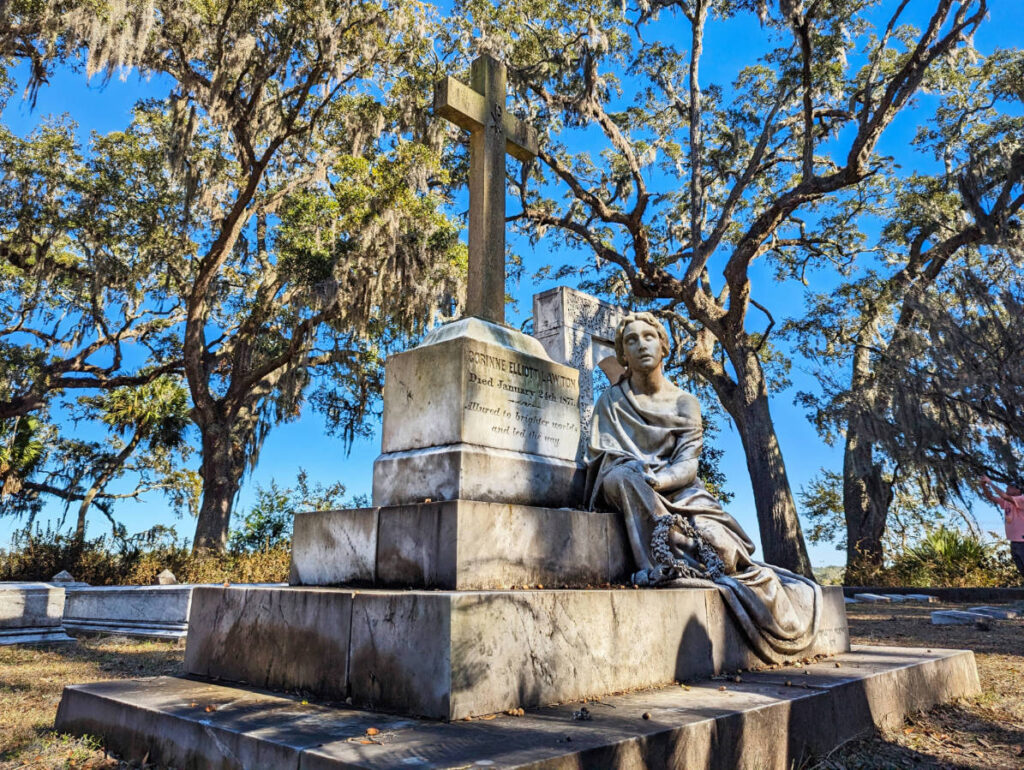 Savannah is a truly unique American city with history spanning three centuries. From Revolutionary War-era homes to antebellum mansions to 19th-century warehouses, there's no shortage of historical sites to explore in downtown Savannah.
We'll keep sharing more and more as we dig into our city deeper. Whether you're interested in watching a film at one of Georgia's first movie theaters or taking a walk through one of America's first public parks, there's something for everyone in this beautiful southern city, and we aim to help you see it all! If you have any questions or additional suggestions, please leave a comment or send us a note. We're always happy to share more!